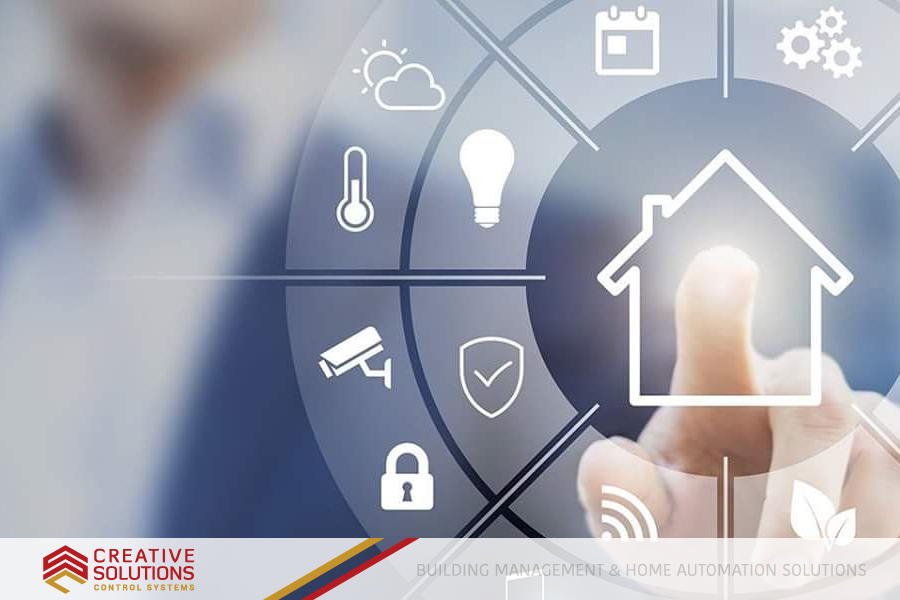 SMART HOME SYSTEMS
Creative Solutions provides Smart Home Systems which includes Home Automation, Remote Control, Lighting Control, Whole Home Audio/Video IR Distribution, Surveillance & Security. What sets a smart home apart from other homes is that the appliances and devices throughout the house are connected and controlled from a central device. Climate control, lights, appliances, locks, and different types of cameras and monitors can all be added to a home automation system and controlled from anywhere in the house or, often, from a far distances. This connectivity can be achieved in a number of different ways.
AUTOMATIC LIGHTING SYSTEMS (MOTION SENSORS)
Creative solutions is a provider of smart lighting systems. Our smart lighting control systems can be programmed with an 'away from home' mode that will give your home a lived-in look while you're not there by replicating the lighting changes that occur when the home is occupied. Lighting control manages and automates the delivery of the correct amount of light, where you want it, when you want it. Lights can automatically turn on/ off or dim at set times or under set conditions, and users can have control over their own lighting levels to provide optimal working conditions. A lighting control solution automates and simplifies cost- and energy-saving strategies.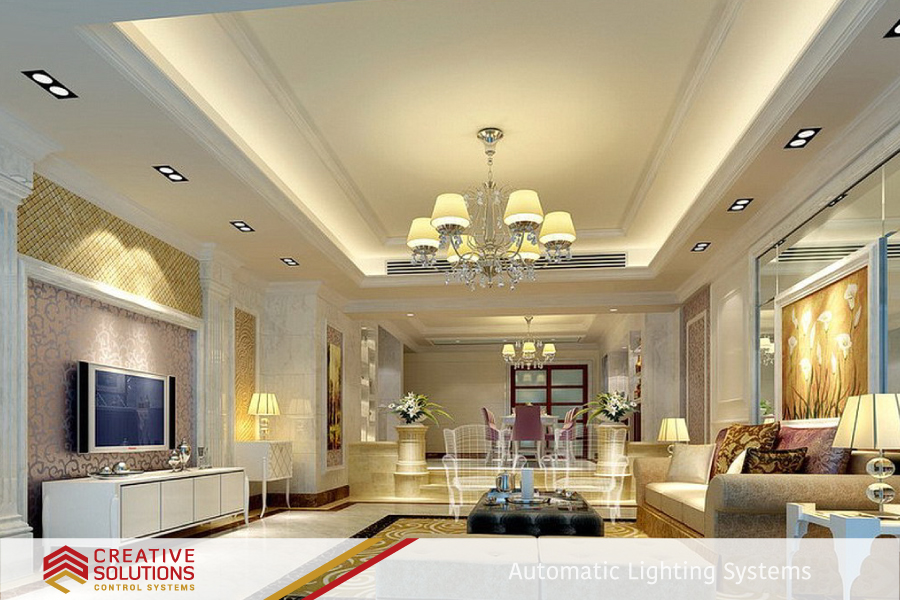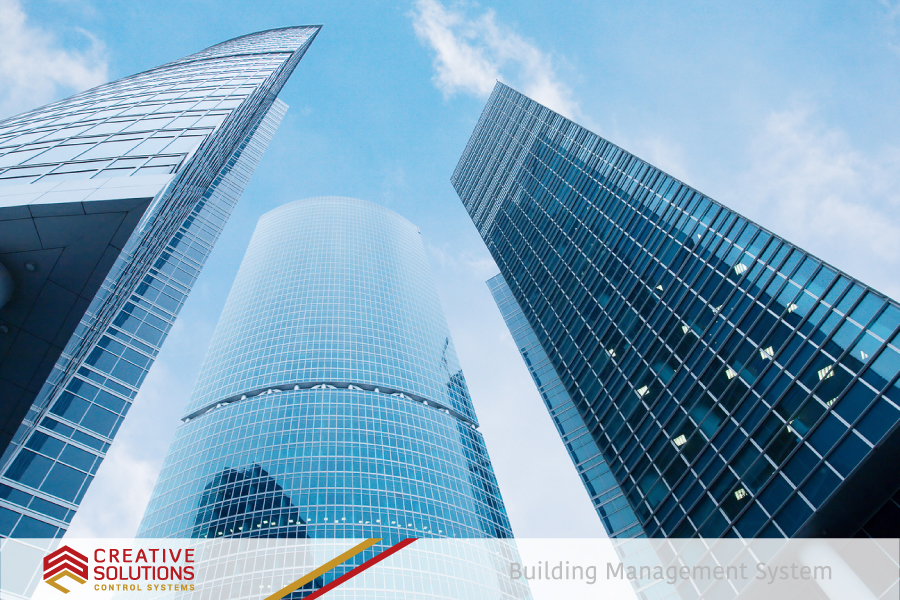 BUILDING MANAGEMENT SYSTEM
Creative solutions provides Building management Systems(BMS) that can be used to monitor and manage the mechanical, electrical and electromechanical services in a facility. Such services can include power, heating, ventilation, air-conditioning, physical access control, pumping stations, elevators and lights. The integrated Building Management System by creative solutions is a complete concept, design and implementation service to achieve an intelligent building management platform.
GUEST ROOM MANAGEMENT SOLUTIONS (GRMS)
Creative solutions provides Guest Room Management System (GRMS) innovative and efficient control of lighting, HVAC and hotel guest services through our intuitive touch panel interfaces. Enables the hotel to efficiently manage guest room energy consumption and drive their vision of the optimal in room experience generating greater guest satisfaction. We provide intuitive, instantly understandable guest control interfaces to sophisticated lighting scenes, HVAC comfort settings and hotel guest services through award winning designed touch panels.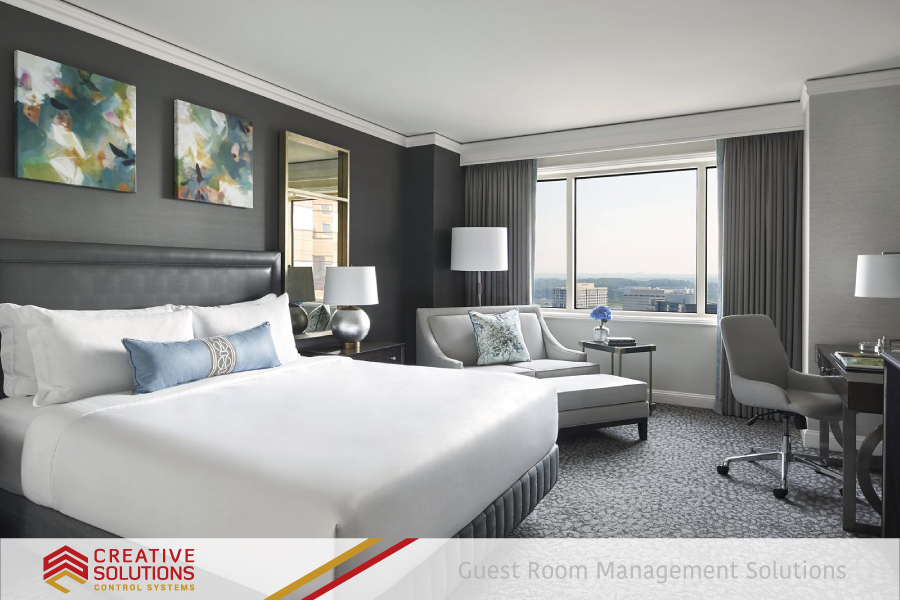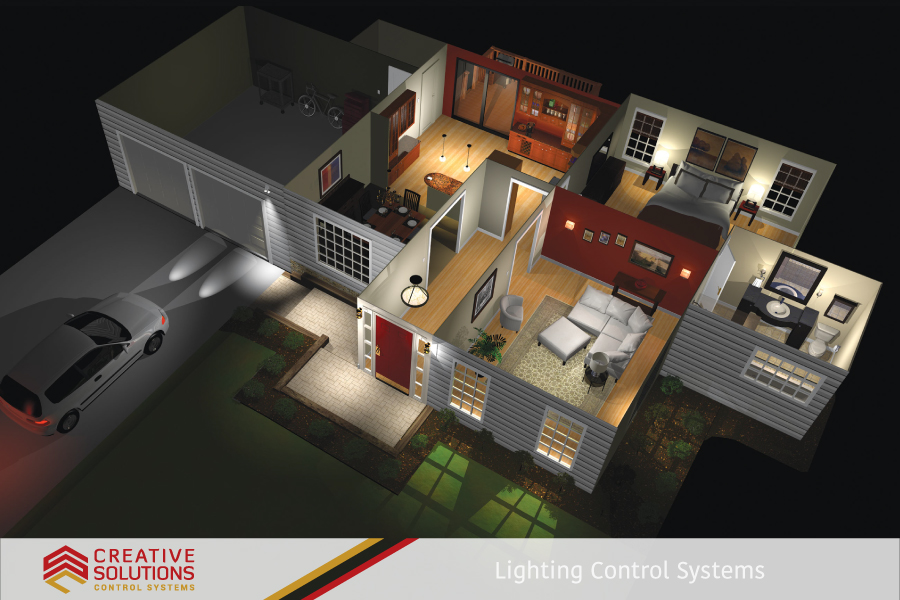 LIGHTING CONTROL SYSTEMS
Lighting Management Systems is essentially a comprehensive automation system of lighting control based on Occupancy/ daylight. The settings are easily programmable to create customized lighting scenes. The system also enables communication between various lightings to ensure functionality in buildings. These key features of LMS deliver a truly intelligent building responding to the specific lighting need based on occupance, functionality and available daylight.
Lighting Control essentially means switching or dimming of a lighting source either a manually r automatically. Thus lighting control becomes an important aspect in the lighting management of a building. Lighting Management Sytsem includes lighting control and goes further to record and monitor the lighting status in a building and also facilitate interface with other utility aspect of the building.